Gifts for Everyone,
Treat Yourself Too
Powerful formulas boxed in unbeatable gift sets. Enjoy a 20% discount on your selected sets.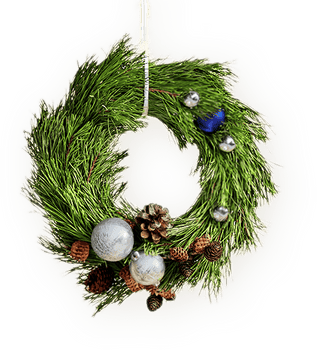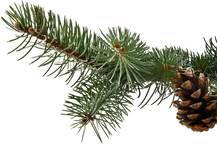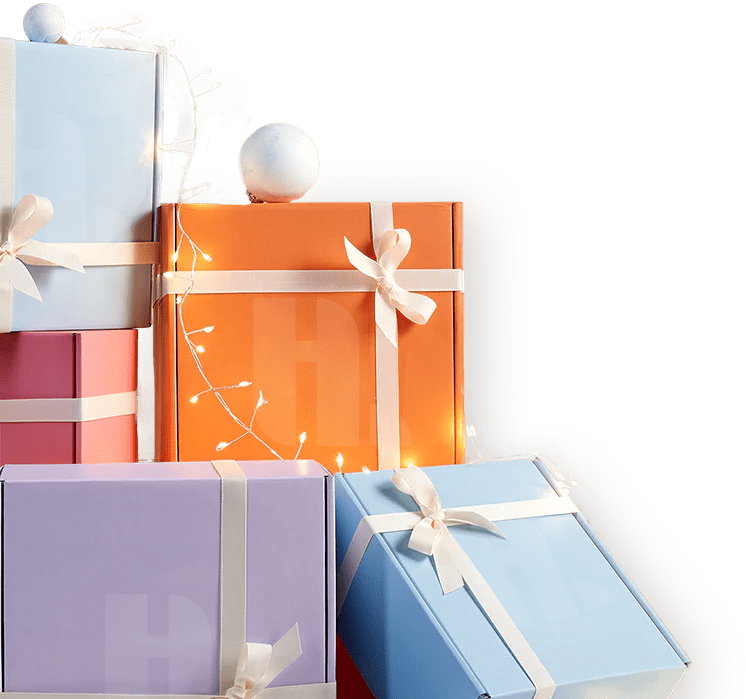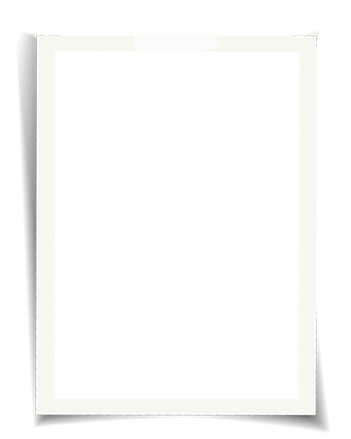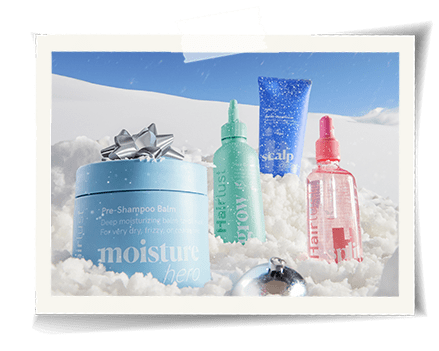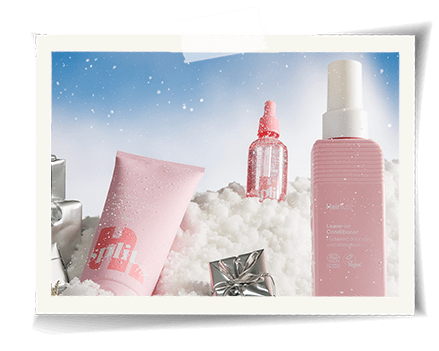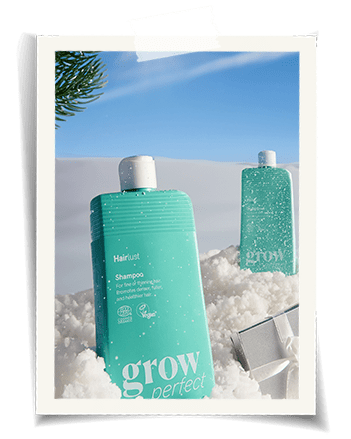 Vegan + Organic Certified
Popular products
A hand-picked selection of our bestselling products that do wonders for your hair
Shop all products
Take our hair test
Overwhelmed by choices? Our quiz makes it easy to find the right hair products for your unique hair type and needs. Say goodbye to bad hair days!
Get started
Excellent
on
New in
Explore the latest additions to the Hairlust universe. Take a look and give a warm welcome to our new products
Shop news
We've convinced even the biggest critics
"The reviews of these organic (miracle) products from Denmark don't lie."
Vogue
"With Hairlust we are really talking about next level beauty sleep. Bamboo pillowcase has fantastic benefits for skin and hair."
Elle
"Brilliant shampoo for dry, stressed or damaged hair. Strengthens, nourishes and protects the hair so you can tell."
Modemagasinet IN
"Beauty alert: Pillowcase made of bamboo fights frizzy hair, dry skin and allergies."
Marie Claire
Natural hair care tailored to your needs
With a natural and holistic approach, the synergy between our hair supplements, hair care, and accessories provides the optimal conditions to achieve your healthy hair goals.
Read more about Hairlust
Hair Talk
Put on your reading glasses, immerse yourself in our blog, and read all about hair. We share our knowledge and make it easier for you to take good care of your hair.
15 Best Short Haircuts for Women - From Pixies to Haircuts for Thin Hair

Read more
15 Best Short Haircuts for Women - From Pixies to Haircuts for Thin Hair

Read more

The 8 Best pH-Balanced Shampoos: Why pH Matters for Your Hair and Scalp?

Read more

The 6 Best Natural Hair Masks for Dry, Damaged Hair to Rescue Your Locks

Read more

Beard Wash 101: How to Master Your Beard Cleaning Routine

Read more

The 20 Best Hair Care Gift Sets for Her & Him: Your Ultimate Guide

Read more

10 Trendy Long Haircuts: Popular Gorgeous Hairstyles for Long Hair

Read more

Does Coffee Work for Hair Growth? The Benefits of Caffeine Shampoos

Read more

How to Use a Hair Mask: A Step-by-Step Guide to Deep Conditioning

Read more

Pimples on the Scalp? Causes and Natural Treatments of Scalp Acne

Read more

6 Best Moisturizing Conditioners for Dry Hair Against Frizz & Breakage

Read more

Best Hair Styling Powder: 7 Benefits of Using Hair Volume Powder

Read more

The Best Volume Shampoo & Conditioner for Fine Hair + How They Work!

Read more

Natural Powder Dry Shampoo: What Are the Benefits?

Read more

Hair Gel for Curls: How to Get Bouncy and Defined Curls

Read more

Does Rosemary Oil for Hair Growth Work? Benefits and How to Use

Read more

What Is Co-Washing? How To Use Co-Wash & The Best Products

Read more

Hair Porosity Guide: High vs. Low Porosity Hair and Why It Matters

Read more

Best Hair Oils for Dry Hair - 9 Reasons to Use a Natural Hair Oil

Read more

International Women's Day 2023

Read more

How To Clean Hair Brushes: A Step-by-Step Guide

Read more

The Best Clarifying Shampoos: How To Deep Cleanse Your Scalp

Read more

How Fast Does Hair Grow? 7 Factors That Affect Hair Growth Rate

Read more

Hair Wax vs. Hair Clay: Which Is Better For You?

Read more

The Best Dandruff Shampoo: Get Rid of a Flaky Scalp Instantly

Read more

Leave-in Conditioner: Why You Need One & How to Use

Read more

Silk vs. Bamboo Bedding: Which One Is Better?

Read more

Wet brush or Paddle brush? Find a good hair brush for your hair type

Read more

Sensitive & Sore Scalp - What Causes Scalp Pain and How to Treat It

Read more

The Best Shampoos for Greasy or Oily Hair - What to Look for?

Read more

Best Shampoo for Colored Hair: How to Protect Your Hair Color from Fading

Read more

Sun Protection for Hair: Why Should You Use Hair SPF?

Read more

The Best Beard Oils for Growth, Softening, and Styling & How to Use Them

Read more

Severe Hair Breakage Causes & Treatment: How to Stop Hair From Breaking Off

Read more

Do Hair Growth Serums Really Work? Benefits & How to Apply

Read more

The Best Products for Curly Hair: Everything You Need to Know

Read more

How to Grow a Beard Faster: 12 Effective Beard Growth Tips

Read more

Heatless Curls Overnight: How to Curl Hair Without Heat Step-by-Step

Read more

How to Regain Hair Loss from Stress: 8 Effective Treatments

Read more

Guide to Scalp Exfoliation: How to Choose the Best Scalp Scrub

Read more

What Causes Static Electricity in Hair? 9 Ways to Stop Static Hair

Read more

Silicone-Free Shampoo and Conditioner: Is Silicone Really That Bad for Hair?

Read more

Dry, Itchy Scalp? How to Choose the Best Shampoo for a Dry Scalp

Read more

Want to Know How to Get Longer Hair? 6 Proven Methods & Products

Read more

6 Best Hair Protein Treatments For Damaged Hair & Why You Need It!

Read more

Biotin For Hair Growth: How Does It Work?

Read more

The 7 Best Hair Growth Vitamins: Answering Commonly Asked Questions

Read more

Do Hair Growth Supplements Really Work?

Read more

The 14 Best Hair Loss Vitamins & How They Actually Work

Read more

Curl Cream vs. Mousse: How to Choose The Best Curly Hair Products

Read more

How to Repair Bleach Damaged Hair: 10 Easy Steps!

Read more